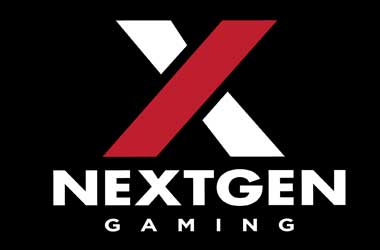 The video slots that NextGen Gaming have designed are sure to be of interest to plenty of players out there, however as to will be the high RTP's NextGen Gaming slots have attached to them.
With you also being able to play their slots for some very low stakes, along with some high rolling stake levels in place, they are going to be the ideal slots to play for real money no matter what your gaming budget is.
Below are the ones with come with above average pay-out percentages.
How to find the Best NextGen Gaming RTP Slots
It can be tricky these days finding slot machines online that really are going to give you the best playing experience, for whilst some slot game designers spend a small fortune on ensuring their slots are highly playable, some providers just churn out some very basic slot machines.
However, the NextGen Gaming slot machines have had no expense spared on their design, and to give you an idea do which of their many slot machines are going to be worth tracking down and playing, below are those slots from NextGen Gaming that have been designed with the highest RTP's.
If you are interested in learning more about the design of slot machines and how to play them and all manner of additional topics, then please do make use of some of my many slot playing guides such as the one that looks at how often are new slot machines launched and my articles covering topics such as how free slot play works and the best casino comp and loyalty schemes article too.
You really do need to ensure that you read through my guide on which slots have low pay-out percentages so that you never accidentally play them and I have other guides that look at where are the best paying slot machines located inland based casino and I have also compiled a very useful and informative guide on the best way to play high rolling slots too.
NextGen Gaming Slot Game RTP's
I will now enlighten you on just how high the pay-out percentages are on some of the many different NextGen Gaming designed slot machines that you are always going to have access to online, and keep in mind too that you can play their range of slots on a mobile device too.

NextGen Gaming Slots RTP

If you like the sound of any of the following slots then do pay a visit to our free play NextGen Gaming slot section of this website as you can try out plenty of their many different slot machines at no risk at any time you fancy giving them a whirl.
Some NextGen Gaming slot machines have pay-out percentages of over 97.00% and they include the Jackpot Jester 50,000 slot which has been set to return a whopping 99.9% of players stakes, the Starmania slot which has a payout percentage of 97.9% and then you have the Wolfpack Pays slot on which an RTP of 97.8% has been attached and at 97.10% the pay-out percentage of the Medusa II, Monster Wins and Spin Sorceress slots do make then highly playable slots.
You can also play fully themed video slots from NextGen Gaming such as the Robin Hood Prince of Tweets which has an RTP of 97.0%, or their Gorilla Go Wild slot that has an RTP of 96.5% and with a pay-out percentage of  96.00% the Joker Jester slot is worth playing as too is the Double Play Super Bet slot as that slots RTP is reasonable at 95.9%.
Tips, Cheats and Hacks for Playing NextGen Gaming Slots
I know plenty of you are always eager to discover any cheats or hacks when playing slot machines online, but take it from me the range of games that you can play form NextGen Gaming have all been certified as being 100% fair and random.
But at the end of the day that does mean that when playing any of their slot machines, of which there are more than enough of them for you to pick and choose from, you are always going to have a fair and reasonable chance of winning.
As for slot playing tips when playing NextGen Gaming designed slot machines, do keep in mind that the bonus games do tend to trigger fairly regularly when you are playing their range of bonus game awarding video slots.
However, you are always going to stand a much greater chance of triggering those bonus games when you set about playing a large number of base game spins.
Therefore, the best tip for playing such slots will be for you to divide up your available bankroll that you have set aside to play their slot machines with, in such a way that you can get around 100 base game spins, as that way you will have what I will describe as a reasonable chance of triggering the bonus game attached and on offer on any of their slots.