Never be under the impression that as somebody that enjoys playing slot machines that you are going to be forced to have to play slot games for high stake levels, as these days it is very easy to configure a slot game to play for any stake level you are comfortable playing for.
It doesn't matter if you choose to play online slot games slot games that are accessible via a casino app or even pay  a visit to a land based casino, you will find most slot machines offer low to high staking levels, so you have the option of configuring them to play for very low or even some very high stake amounts.
For those of you out there that are quite happy to risk some much more sizable amounts of cash when playing slot machines, then please do read through this guide for by doing so I will be passing on to you some playing hints and tips to ensure you play high stake slot machines optimally.
One major benefit when playing for high coin denominations in for example a land based casino is that the pay-out percentages on high stake slot machines do tend to be much higher that the RTP's found on slot machines that can be played for lower stake levels such as penny slot games.
Tips for Playing High Stakes Slots
The first thing to be aware of when playing slot machines for high stakes is that you are always going to want to have the chance of maximising your winning pay-outs, and the first thing that you should be looking to do when playing such slots for higher than average stakes is always look for the ones that offer the slots with the very highest pay-out percentages.
If you are a regular high stake slot player then by only ever playing and making a beeline to play the slots that do offer the highest possible pay-out percentages, then over the long term you will get more winning pay-outs, it really is as simple as that.
There are however going to be no ends of casinos that will be very eager to get you to sign up to their casino sites, apps or even visit their land based casinos, and each of them will be offering you plenty of incentives to play slot machines for real money at their sites, venues and apps too.
Casino bonuses are of course the main way that both online and mobile casino apps will lure you into playing for real money, but the one way to determine if those bonuses really do offer you true playing value and are going to be worth you claiming and making full use of is by reading through the terms and conditions attached to them.
What you should be looking for when claiming bonuses are terms and conditions that stipulate you are not going to have your winnings capped to a certain amount, for that way you can win any amount of cash with such bonuses and will always be able to cash out your winnings by your preferred payment methods once you have achieved the play through requirements associated with any bonuses.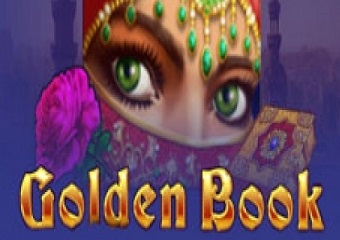 The bonuses that come with the very lowest play through requirements are going to be the one you should be looking for as you will not have to play through your bonus credits a huge number of times and risk losing when you do claim such bonuses with a very reasonable play through requirement and not a very high one.
Some of the many different slot machines you will be able to play for high stakes could some with a bonus game such as a potentially huge paying set of free spins bonus game, but always ensure that to get the maximum winning pay-out possible from such bonus games that you play the base game with all pay-lines activated and sent into live play too.
Always of also take a good look at the range of different slot machines being offered to you at any casino sites, for you will often find that some slot machines are much better ones to play thanks to their unique playing structures, formats and built in bonus games and bonus features too, so hunt around and play the ones offering you everything you are looking for is my advice.
Types of High-Stake Slot Machines
There are going to be plenty of different categories and types of slot machines that you are going to be able to play online or via a mobile device that will give you the option of playing them for some very high-stake amounts.
Those slot games do of course include classic slots and 3-reel slots, but those slot machines tend to be very basic in their design and many of them will not be offering you any type of bonus game or bonus features as you are playing of your spins.
Classic Slots
Video Slot Games
Fruit Machines
3 Reel Slots
Progressive Slot Games
Some fruit machines can also be played for high stakes too and they are a great type of slot machine to play if you love nothing more than triggering bonus games and bonus features, and fruit machines also tend to award many more bonus games and bonus features than video slot games do.
One final type of slot machine that you may find does offer plenty of high-stake betting options are progressive jackpot awarding slots, so do keep your options open and try to play as many different slot machines as you possibly can do.
Resources
Some casino regulators have been increasing the stake levels on slot machines they license, and as such in some countries you will find some very higher than average staking options available to you as a player.