As an online slot player, you are always going to come across weird and wonderful looking slot machines, and there are some fixed odds slot machines that some casino sites will have on offer in their slot game menu that you may have never played before.
Keep in mind though that they are not the types of slot machines that you will often find in betting shops in the UK, which are to be found on the fixed odds betting terminals found inside those venues, but they are a completely unique type of slot machine on which you will find a different type of gaming experience on offer.
This is one of my many guides that is going to be taking a look at how to play different types and categories of slot machines, and before I enlighten you fully on how fixed odds slot machines play and pay I would like to give you some ideas of many of my other guides, that you may be interested in reading through.
Many of them will answer questions such as why are some slot machines multi-denomination and how often are progressive jackpots won and even what are the benefits of using a player's card or how often are new slot machines launched so please do look up some of those guides.
You will also find articles on bonuses and loyalty schemes including one  dedicated to how free slot play works and one that will give you an overview as to just which are the very best casino comp and loyalty schemes.
How to Play Fixed Odds Slot Machines
When you first stumble across a fixed odds slot machine, you are going to discover they have been designed as nothing more complicated than a single pay-line, three-reel slot.
However, you are not going to place your stake in the normal way, that being able to play around with the coin values and deciding how many coins to wager and then simply clocking or tapping onto the spin button to send the reels spinning,
What you are tasked with doing instead is trying to work out which of the possible winning combinations, one of which is guaranteed to be spun in on each spin you play off, will be the one that will be spun in on the pay-line.
Each of the winning combinations will have a separate area on which you can place your chosen wager, and you can in fact place a bet on as many of them as you like. Once you have selected the winning combination or combinations that you hope will be spun it, just send the reels spinning and see if your predication is correct.
Keep in mind each of the possible winning combinations will have their own pay-out odds associated with them, the higher the pay-out odds the lesser the chance it will be spun in, but any winning combinations could be spun in.
Best Way to Play Fixed Odds Slot Games
As for the most strategic way to play fixed odds slot machines, well those slot machines are completely random in their design, so you could see lots of higher valued winning combinations being spun in spin after spin, or conversely the lower valued ones could be the ones that get spun in repeatedly.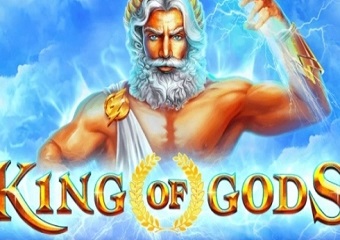 Most slot players however will choose to play those types of online and mobile slot machines by making use of a casinos deposit match bonus, as that way they can often massively increase their deposit and get more spins from their bankroll thanks to the bonus credits that they will be awarded with.
However, ultimately when claiming any type of deposit match bonus, the only way that you are going to increase your winning chances is by claiming those with low play through requirements, and you are of course going to have to have some luck in playing, in the hope that you can achieve the play through requirements, and then be in a position to cash out your winnings.
Another way that slot players do enjoy playing fixed odds slot machines is by only ever placing their wagers on the winning combinations that have the highest pay-out odds, and they will often place two or three sperate wagers on the best paying winning combinations that are listed on the pay table on each spin of those types of slot machines that they play off.
They do so in the hope that they are lucky enough to achieve a series of winning pay-outs, and if they do so they could win big based on the pay-out odds and the stakes that they have wagered on those winning spins.
Resources
On the topic of fixed odds betting terminals and online slot games, one interesting development over in the UK is that there may be about to be some major changes regarding the stakes at which players in the UK can play online slot games for.
As the UK Government is considering reducing the maximum stakes that online and mobile slot games can be played for to bring them in line with bookmakers FOBT machines, and as such British slot players may find that they are not going to be able to play slot games either on their computers or on a mobile device for more than £2 per spin.
Whether or not there will be any changes regarding the stakes that UK based gamblers can play slot machines for when accessing them online or via any type of mobile device do of course remain to be seen, but those new regulations and staking limits if they do get acted upon and brought into law will only be in place at casinos that are licensed within the UK and not casinos that British players can access that are based and licensed elsewhere.