Some of the most played and therefore most popular slot machines that you will come cross no matter when or where you chose to play are those on which you have the chance of winning one or more progressive jackpots.
A progressive jackpot is simply a jackpot on offer and attached to any slot machine that continues to grow in value based on how many players are playing those types of slot machines, as a small percentage of players stakes are sued to continually feed the jackpots, so they can and often do grow to some huge amounts over time.
As those jackpots can be won at any time, but tend to be won rarely you may get the impression when playing that progressive jackpot slots never seem to pay-out their jackpots but there will always come a time when one player does win what may turn out to be a huge and life changing jackpot.
Be aware though that there are plenty of do's and don'ts when playing slot machines, much more so those that do tend to offer any number of progressive jackpots, and this guide will let you know how often such jackpots are won and when the best time will be for you to set about playing those types of high paying slot machines too.
Playing Progressive Jackpot Slot Machines
You should always look at the pay table attached to any progressive slot machine before you do actually start to play it, for by doing so you will be able to see just how the progressive jackpot or jackpots on offer on each slot can and will be awarded to players.
If you are for example playing some of the older styled slot machines that have optional pay-lines then it can often be the case that the only way you are going to have a chance of winning their progressive jackpots is when you play every single pay-line and play maximum coins on each of those pay-lines too.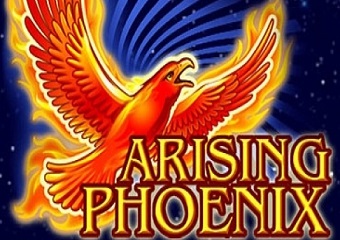 By not playing those types of progressive jackpot awarding slot machines for maximum stakes and pay-lines then you will have no chance what so ever of winning the progressive jackpots they offer, and you will be extremely annoyed with yourself if you spin in the jackpot paying winning combination but on a pay-line you haven't activated of course.
Some slot machines though offer progressive jackpots known as randomly awarded jackpots, and they do happen to be the most popular s lots with players for many of those slots award their jackpots not only completely randomly, bit to players playing for any stake level and for any number of pay-lines too.
So, if you are a low stake slot player for example then those are certainly going to be the very best slot machines that you should be looking around for and playing.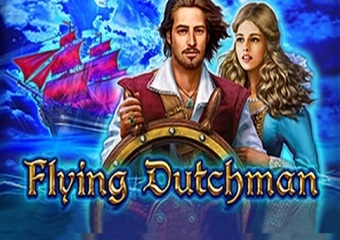 Some other slot games will offer progressive jackpots that are randomly awarded to players, but are guaranteed to be won by players before they reach a certain value, and those slot machines will be ideal ones to play when you spot a jackpot that is not far off its guaranteed hit amount.
Just keep in mind though that the odds of you winning a progressive jackpot, much more those that are huge in value are going to be massive and therefore you are unlikely to ever win one of them unless you are very lucky.
But having said that over the years there have been many players that have been instantly turned into multi-millionaires when playing progressive slot machines and slot games, and the only chance you will get of winning big is by playing those types of slot machines.
One final aspect of winning a progressive jackpot that needs factoring into just where you chose to play such slot machines, is that some online and mobile casinos guarantee to pay-out their progressive jackpot winners quickly and via a one single lump sum payment.
Try and avoid playing at casino sites and apps that only pay-out jackpot winners in small weekly or monthly payments, as it could take years for you to receive your entire winning pay-outs when playing at those casino sites.
Tips for Playing Progressive Slots
You will not know when a progressive slot machine is going to pay-out, but by setting yourself a budget when playing those types of slot machines you are not going to end up chasing a jackpot which you may never win, for chasing jackpots can be very expensive and is something no slot players should ever do, no matter how high or tempting a progressive jackpot looks or is.
Set Yourself a Budget
Look for Overdue Jackpots
Play Maximum Pay-Lines
Never Chase Jackpots
Cash Out Any Large Winnings
Look for Slot Promotions
Another way to get more play time and value and a good progressive slot game playing strategy is to look out for any casino or slot game promotional offers and deals, for many casinos do offer such promotions which can be used on their progressive slot games.
If you are ever lucky enough to win big when playing progressive slot machines or for that matter any type of slot machines, then make sure that you cash out some or all of those winnings as you could end up playing them all back.
Resources
It is important for players to stay in control when playing slot machines, but these days there are lots of tools that you can make sue of when playing slot machines that will allow you to set your own loss and deposit limits, so make sure you to make use of those handy and responsible gambling tools when you do wish to play real money slots.