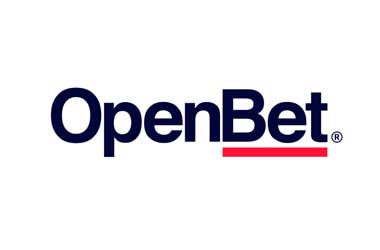 You should always find out the long term expected pay-out percentages of any slot machine you come across, for that way by doing so you will then have an idea of which slots have been designed to pay you out more of your stake money as winning pay-outs over the long term
This guide as you may have already guessed from its name will be looking at the slot machines available from a company called OpenBet that boats the highest RTP's, but keep in mind there is much more to becoming a much better slot player than just knowing the RTP's of each slot.
You will have to work out which us the best strategy for using slot bonuses and find out why do players accumulate bonus games and have a good idea of which are the top paying pick and win bonus games as that way you can work out which slots you will enjoy playing the most.
Keep in mind too that there will be what many players describe as the best slots with randomly awarded bonus games and there is the requirement to work out how do pick and match bonus games work and have an idea too on which slot games have multiple bonus games if you do decide to play slot games online, and that is why I have put together guides on each of those topics too.
OpenBet Slots with the Highest RTP's
I wouldn't say that OpenBet slots have been designed with very high and very generous pay-out percentages, for currently one of their better paying slots based on its pay-out percentage is the Astro Fruit which has been set with an RTP of 96.0%.

OpenBet Slots RTP

Next is their Sky Millions slot game which does come admittedly with a huge valued jackpot however the RTP of that slot is 95.8% and then you have slots such as Atomic Fruit on which there is a long term expected pay-out percentage of 95.6%.
The Chain Reactors 100 is a very unique game and one that has set to return some 95.5% of players stakes as winning pay-outs over the long term and next in my list of their higher paying slots is the Stargate SG-1 which has a fully certified pay-out percentages of some 95.4%.
Some other slot machines that you will find have been designed by OpenBet include their Planet X slot which returns to players over the long term a pay-out percentage of 95.3%, and then there is the Cash Drop which has a published RTP of 95.2%.
Three other slot games from OpenBet all of which have a long term expected RTP so some 95.00% are their Chain Reactors Super Trails slot, their Odds of the Gods slot along with their every popular and fully themed slot that being the Rumble in the Jungle slot game.
Tips, Cheats and Hacks for Playing OpenBet Slots
As with every other slot game provider that you will find listed and showcased to you upon this website, all of the slot machines that have been designed and supplied by OpenBet are 100% fair and random and have been certified by a license and approved casino game testing company as being so too.
So the only way that you are going to be able to win when playing them is through luck and luck alone, but you are going to be able to extend your play time when playing OpenBet designed slot machines by going on the hunt for casino bonuses that have a very fair set of terms and conditions attached to them.
As to just what makes any casino bonus a fair and reasonable one, well look out for things such as the required play through requirement, which is the number of time you have to play through your bonus credits in total before they are turned into cash credits, as the lower that play through requirement the better a bonus becomes by way of value.
Also, bonuses that have an caps regarding the amount of cash you can win with them need to be avoided, for imagine how you would feel winning big when using bonus credits only to find you can only withdraw and keep a small percentage of those winnings with any excess going back to the casino, so look out for whether there is a cap in place on any bonuses you are thinking of claiming.