When playing off any number of base game spins when playing slot machines, players are of course going to be hoping they spin in the very highest paying winning combinations as listed on a slot machines pay table, as that way they will then win some large amounts of cash.
However, with the advent of slot games that offer all manner of unique bonus games and bonus features, it is those types of slot that offer players plenty of additional ways of winning big, view those bonus games and bonus features.
With some slots offering bonus games via bonus symbols that need to line up or via scatter symbols that can spin in and trigger the bonus games no matter where they land in view, players these days do have plenty of choice as to just which slots they can play that do offer a bonus feature round.
But there are some slots that offer randomly awarded bonus games, and it is those types of slot most players do find exciting to play, as they could trigger a potentially mega paying bonus game at any time when playing such slots with no need or requirement to have to line up bonus symbols or spin in a certain number of scatter symbols instead.
Wild Reel Random Bonus Games
You may have seen the large number of brand-new slot machines that have been launched online on which there are hundreds of ways to win, and if so those slots which are known as All Ways and All Pays slots are going to be very exciting slots to play.
What makes them appealing to savvy slot players however, is that it will only cost a small number of coins per spin to have hundreds or in some cases thousands of ways to win in live play, and the bonus games on some of those slots are known as Wild Reels bonus games.
It will be slots such as those designed by Microgaming you should be playing if you do fancy playing wild reel bonus game awarding slots, such as their Thunderstruck II slot game or their great playing Vampire themed Immortal Romance slot.
When playing those two slots from Microgaming as soon as you click the spin button to send the base game reels spinning you could be awarded completely at random with the wild reels feature and once triggered you have a good chance of winning big.
How those bonus games play off is that the slot machine will pick from one to five reels to turn into completely wild reels, and as such you will be guaranteed of spinning in wild symbols on each of those reels selected.
Tip and Tricks for Playing Random Bonus Game Slots
When it comes to you playing several different slot machines all of which do offer randomly awarded bonus games, then there are several different hints and playing tips that I want to pass onto you to help you pick out a winning slot machine, and they are listed below for you.
Keep in mind those that you are always going to get more play time from your bankroll when you play such slots which also come with the highest pay-out percentages too, so it is important that you always do make a beeline to play the slots with the best possible and very highest RTP.
Try and Play Lots of Spins
Play Maximum Pay-Lines if Possible
Set a Loss Limit
Pick a Modest Winning Goal
Play Several Slots Per Session
Unless you play slot machine that guarantees to trigger its bonus feature round and bonus games within a certain set number of base game spins, then you will never know when a bonus game will trigger, and therefore you should aim to try and play off as many base game spins a you possibly can do.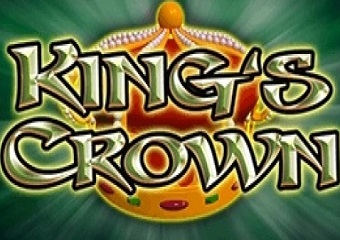 The more spins you do play off on any such slot machine the more likely you are to reach a point in your playing session when you will be awarded with a randomly warded bonus feature game.
If the bonus game which could be awarded to you is a set of free spins for example then the more pay-lines you activate when playing slot a slot the better, as that way you are always going to have in play the maximum number of ways to win as the free spins are then playing off.
Staying in control when gambling and play slot machines is important of course, and therefore you should set yourself a loss limit and if you do reach that loss limit then call it a day and stop playing. Conversely if you do set yourself also a winning goal you will know when to stop playing and lock in a winning profit.
The lower you set your winning goal at, the much more likely you are to reach it, and one final it[p is to try and play as many different slot machines per session as your bankroll and gambling budget will allow, as you may find one or more than one slot machine that is paying out when you do set about playing several different slot machines on each slot playing session you have.
Resources
The only way that a casino will see its gambling revenue falling is when there are not many customers visiting that venue, as all slot machines do have a pay-out percentage that ensures casinos make a profit over the long term, and as such never think you are always going to win playing slot machines as that will not be the case, so settings yourself some very strict gambling limits is something that all savvy slot players are best advised to do and they should stick to them too.