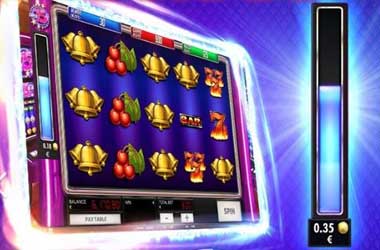 Whenever you set about playing slot machines in an online or mobile slot playing environment, each casino software platform will have a disconnect feature that ensures if a player is disconnected from the casino site they are playing at, when they reconnect the slot machine they were playing will recover itself and will continue to play off from the where a player last left that slot.
That ensures that if for example a player had triggered a bonus game on any slot machine and their internet connection when down for any reason, when they reconnect and log onto that casino and launch that slot game again the bonus game will be waiting for them.
That had led to many players realising that they can actually log out of a slot game whenever its bonus game has been triggered and save up the bonus games on many slot machines, and then launched those slots at a later date, and the bonus games can then be played off at any time.
The main attraction for players of doing so is that they can then guarantee that when they do save up any number of bonus games they can launch the slots they were awarded them on at a later date and will have something of a much more exciting slot playing session, and one that should see them winning at least something on that slot playing session.
Save Up Slot Game Bonus Rounds
As most slot machine providers and designers are going to have that disconnect protection, meaning that you are going to be able to save yup bonus games until such a point in time that you wish to play them all off, you will not have any problems locating a casino site and gaming platform that will allow you to do so.
slot machines offer free spins
, whilst many other offering
picking and win bonus games
and even
pick and match bonus games
too.
I would tend to steer you clear of playing slot machines though that can and do offer a progressive jackpot via their bonus games, for if you save them up when you relaunch the game if someone has recently won the progressive jackpot then the one you could and may just win will be much lower in value than the one you could have won if you played off the bonus game when the jackpot was much higher in value.
As for just which slot machine you should play to have a good chance of winning big whenever you do eventually trigger and then choose to play off their bonus games, well as long as you stick to playing slots with high RTP's you won't go far wrong.
The RTP's of each slot machine will be published somewhere more often than not so do look them up either on the pay tables of a slot machine on the help files or look at the website as each casino as that is somewhere else they often make know each of their slot game pay-out percentages.
However, I am aware of plenty of slot machines that allow you to keep on picking off locations or bonus game symbols until you pick one that has a collect message or a game over type of message hiding underneath it.
Those types of slots are risky ones to play however, for there is always the chance you could reveal the collect or game over message on your very first pick and if that is something hat you end up doing then you are not going to receive anything from that bonus game, so keep that fact in mind when you are deciding just which pick and win slot machines you do fancy playing online or in any other playing environment too.
Benefits of Accumulating Bonus Games
By choosing to save up your bonus games whenever you have been lucky enough to trigger any number of them you will then at the very least be able to play off those accumulated bonus games via one single session in the future and will be guaranteed of winnings something.
Those sessions that you have playing off your saved up bonus games will of course be exciting and you will always then have the chance of winning big on that slot playing session, but you will not know what you are going to win until you play off your final accumulated bonus game of course.
Guaranteed Winning Session
Much More Exciting Slot Sessions
Chance of Winning Big
Multiple Bonus Games Available
No Risk Gaming Session
That session you have playing off each of the bonus games you have saved up will be a risk free one as you have already triggered those bonus games and you can of course save up all manner of different bonus games and bonus features too, the types of variety of bonus games you can save up will of course be up to you and you alone.
Resources
There can often be plenty of additional features attached to celebrity themed slot machines, as those slots will have cost the designers a fortune to license, so they tend to design them with plenty of bonus games. So do look out for slots such as the brand new and fully themed Superman slot when visiting any casinos for a fully rounded slot playing experience.