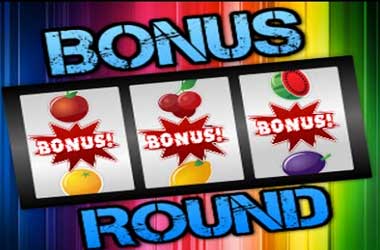 It will be the amount of time you get out of your slot machine playing bankroll that will ultimately determine whether you have a fun and very exciting slot playing session, or whether you end up losing very quickly and have no fun whatsoever.
When it comes to you carefully selecting the slot machines you should play, whenever you are in a  slot game playing frame of mind, well I do think that most savvy slot players already know it will be the slot machines that have been designed with the very highest pay-out percentages that they should be making a beeline to play.
However, also do keep in mind that most slot machines are also going to be often offering some type of bonus game or bonus feature, and they can add another level of fun and excitement to your slot playing session when you set about playing such slots.
In fact, what I have chosen to do in this slot playing guide is put together a range of slot machines that offer the maximum fun, entertainment and excitement, those being the slot machines on which players will find more than one bonus game or bonus feature on offer, so please do read on and then make sure you do indeed track down and play those slots that are listed below.
Popular Slots with Lots of Bonus Games on Offer
As for just which slot machine providers you should be checking out when it comes to playing slot machines that tend to offer the very largest array of different bonus games and bonus features, well there are loads of them that I can recommend to you.
However, I do like the range of Yggdrasil slots and also those slot machines that have been designed by Microgaming.
As many of those two slot game designers slot machines have been designed in such a way that you can trigger multiple different bonus games as you are playing them.
If you are after slot machines that not only offer free spins bonus feature rounds, but slots on which you are going to be able to pick out just which type of free spins bonus feature round you get to play off then I would steer you towards playing the Immortal Romance slot from Microgaming.
When playing that slot machine and you spin in the three required scatter symbols to trigger its bonus game the more times you trigger that bonus game the more options will then become available to you via the bonus game.
The Gold Factory slot machine is also another great paying and potentially mega paying slot machine too.
The slot comes with a bonus game that can award you with additional and some very unique bonus features too, so do make sure that you check it out.
Different Slot Game Bonus Games
Below I have compiled a listing of the most popular types of bonus games that slot players are going to be very eager to trigger but be aware that not all of the bonus games can be or will be on offer on each slot you come across.
Take for example holds and nudges, they tend to be on offer on fruit machines, and as such if those are the type of bonus features that you will be hoping to be awarded with as often as you possibly can do then please look at testing out some of our free play fruit machines, as we do have many of them on offer to you throughout this website.
Nudge Features
Hold Options
Free Spins
Pick and Win Bonus Games
Pick and Match Feature Rounds
Wheel Spinning Bonus Games
Most slot game providers are going to be offering you hundreds of different types of video slot machines of course, and it is on those types of slot machines that you will find all manner of different bonus games and bonus features.
read through a slot machines pay table
as by doing so you will then become aware of not only what bonus game or games is on offer on each slot, but you will also discover how they will be triggered and how they will play off too.
The number of base game spins that you will have to play off before you are lucky enough to trigger a bonus game on any slot machine will always vary, but one way to ensure you do always get a fair and reasonable chance of triggering a slot machines bonus game is to play for low stakes as that way your bankroll will be able to sustain a large number of base game spins, which may then see you triggering at the very least one bonus game.
Have a look at some of our free play slot machines and be aware that you can also play slot machines via a casino app too, and by downloading such an app you can play slot games of any type no matter where you are too.
Resources
As for the bonus games that award players with the very highest valued slot machine jackpots, well they will be the ones that offer a progressive jackpot of course and you will find lots of different slot machines that will be offering you the chance of triggering some form of bonus game that whilst it is being played off many just award a huge valued slot jackpot to you, so do always keep your eyes peeled for those types of slot machines too.