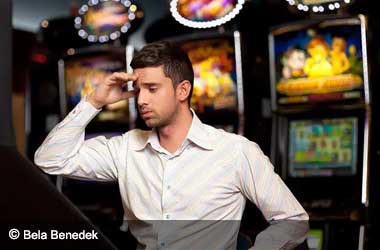 There is no getting away from the very simple fact, that when you do start playing slot machines in any playing environment, sometimes you will win and sometimes you will lose, as all slots are random in their design.
However, over the years there have been some casinos that have offered their players slot machines that are not completely fair and random, and those types of slot machines are the ones that no player will ever want to make the mistake of playing.
Having said that though, fortunately as Gaming Commissions and Gaming Authorities have become much more proactive regarding licensing online and mobile casino sites, players do have many additional protections afforded to them these days that they ever did in the past regarding accessing 100% fair and random slots.
So if you are about to start playing slot machines either online on your computer or even via a mobile device please read on as I will enlighten you how you can always ensure that you are going to be accessing slot machines that are completely fair and random and are not rigged or fixed in any way.
Playing Fair and Random Slot Machines
As slot machines have evolved over the years, so have the ways that they can be proven to offer players a 100% random outcome on each and every single spin they play off.
Players these days are going to be playing slot machines that have a fully certified random number generators and it is as the point in time that players click onto the spin button that the slot machine will then use the random number selected by the RNG to determine whether that spin is going to be a winning spin or a losing spin.
It is the Gambling Commission or the Gaming Authority that has issued each casino site, venue or app with their license to operate that are tasked with ensuring the casino games and slot machines available are fair and random, and they do that by demanding that all slot machine providers gets their games tested and verified as being random by a third party casino game testing company.
One thing that many online and mobile slot players can also benefit from, which is not always on offer at land-based casinos is access to the long term expected pay-out percentage information regarding the RTP's of each slot machine offered at any online or mobile casino sites.
That information will be displayed somewhere on the slot machine pay tables, the help files attached to every single slot machine or they could simply be published on a casino site or apps website instead.
Be aware of the fact however that when you play slot machines in a land-based casino, the operators of those slot machines do have the option of altering and adjusting the long term expect pay-out percentages on each of their slot machines.
It can often be the case that they will increase the value to the pay-out percentages on the slot machines that have higher coin denominations values, and that is something that they can do perfectly legally.
As such if you do decide to play slot machines in a land based casino then it can often be the case that the slot machines for example that have 1.00 coin denominations are going to be offering players much higher pay-out percentages than the slot machines that can be played for pennies.
So, if you can afford to do so then you will always be better off playing the slot machines that do come with higher staking option and much higher coin denomination settings, as those slot games often have the very highest possible long term expected RTP's.
You will find that there are many additional ways that slot machines are regulated, and many Gambling Commissions will always have some strict rules in the way that some slot machines are designed, which ensure players not only get a completely fair and random outcome but they are also able to put in place some ways of limiting their potential losses too.
Some of those ways include giving players access to gambling limit settings and tools so that they can set for themselves their own personal loss limits and some Gambling Commissions also have very strict rules on things like how many spins a player can configure an auto play setting to play off for them on any one slot playing session too.
Certified Fair and Random Slot Machines
Please do spend as much time as you require researching just which slot machines are available to you at any online, mobile or even land-based casino sites and venue, as that way you will benefit from each of the following aspects of playing those slots at the top rated and fully licensed and regulated casinos.
100% Random Outcome on Each Spin
Approved by a Reputable Gambling Commission
Published Slot Machine RTP's
Low and High Stakes Options
Certified Random Number Generators
When you play online or mobile slot machines, the best sites at which to play at are those that now only offer you real money playing options, but those that also offer a demo mode version of each slot machine too, as that way you can play several different slots to help you locate the ones you enjoy playing the most but at no risk initially.
Resources
There are several Gambling Commissions that do have some very robust rules regarding how slot machines should be designed at each of their licensed casino sites and venues, and as such make a point of only playing slot machines that have been certified by a slot machine and casino game testing company approved by those Gambling Commissions.