It is good to know that you are going to have plenty of choice as to where you can play slot machines these days, however as there are lots of online casinos, some of which have very bad reputations sadly, you may be wondering if the slots you will come across when playing online are 100% fair and random.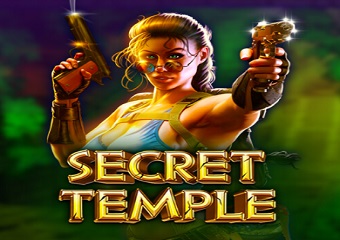 Well, as long as you stick to playing at fully licensed and regulated casino sites some of which feature the fun new slot machines the top 5 new slots of 2019 then you are always going to be accessing certified fair and random slot machines.
Those sites will have had their software and random number generator tested to ensure the slot machines on offer do have complete random and unpredictable outcomes but you will of course need to ensure that you utilize the best slot game money management tips to have a fair chance of winning when playing slots online,
You should also find out what is inside slot machines and learn how slot games are designed as by doing so you will be able to compare online slots vs. land-based slots and find out which ones are the best I would also urge you to read my guide to the 8 dos and don'ts when playing slot machines so you always have a fair chance of winning too.
The way to tell whether any casino sites are licensed and have had their slot machines tested to see if they are fair and random is by simply checking out each casinos website and finding out who licenses them and which game design company has tested out their slot machines, that information for reference is usually found at the foot of each casinos website by the way.
Random Number Generators
Each slot machine will be attached to a random number generator, and as soon as you click onto the start or spin button of any slot machine the RNG as they are much better known as, will then select a random number.
The software of each slot machine will then use that random number to determine the outcome of the next spin you play off, which will either be a winning spin or a losing spin, and then the reels will then spin and stop as per the outcome chosen.
There are of course plenty of slot machines and slot games that come with bonus games and bonus features too, and whether you will trigger such a bonus game or bonus feature or not will also be determined at the moment in time that you send the reels spinning by clicking on those spin or start buttons.
Each slot will also be set to return to players a long term expected pay-out percentage, and it does of course go without saying that all savvy slot players are going to only ever play those slot games that have been set with the very highest of pay-out percentages.
Beating the Odds Playing Slot Machines
As long as you are aware of the very simple fact that every slot machine you are going to come across, in absolutely any playing environment will have a built in house edge, commonly known as the pay-out percentage or RTP as it is often known then you will always have some idea of what your winning chances when playing any slot machine will be.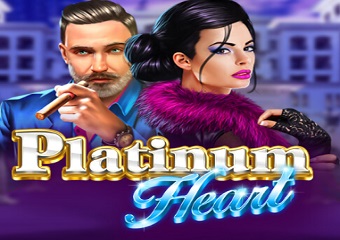 The higher the pay-out percentage is, the lower the house edge of a slot machine will be, therefore when you play a slot machine with a pay-out percentage of let's say 96.00%, then over the long term a casino or slot machine operator is going to win off players 4.00% of their stakes, but that is over the long term.
As for just how high the pay-out percentages are on any slot machines you do set about playing online, well there can be a huge difference in them, but to make choosing a slot machine or several slot machines to play when you do start playing online or mobile slots, you will find them listed on each of our slot game reviews.
Plus, do keep in mind too that you can play thousands of different online and mobile slots on this website, and you can play them for free too, as we have demo mode version of lots of different slot machines that have been designed by a range of different companies too.
It is also worth noting that when playing those demo mode slot machines at no risk and for free, you will find they do come with the same pay-out percentages as the real money version of those slot games, so you will find when playing them for free you are going to get a very similar playing session as you would when you then move on to playing them for real money, so please do feel free to play as many of our demo mode free play slots as you like.
Resources
Some countries are reducing the number of slot machines that are on offer to their citizens, whilst some countries are increasing the number of slot machines in land based venues and are also embracing, licensing and regulating and of course taxing online casino sites and casino apps at which players can play real money slot games at and on.
However, you are bound to find plenty of gambling sites at which you can play at, even if the country in which you live does not have a legal framework to license and regulate such sites, but always do ensure that the casinos you do choose to play at online or on any type of mobile device are at the very least licensed somewhere in the world is my advice.