Over the last few years I have notice more and more online and mobile casino sites have added the huge and impressive range of Gamesys slot machines to their gaming platforms, and if you fancy playing any of them then this guide will enlighten you on just which of their slots are the most sought after slots those of course being the ones with the very highest of pay-out percentages.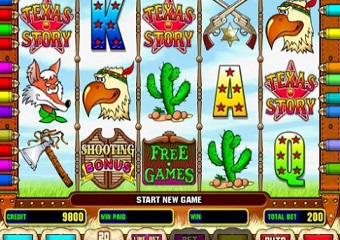 A sharp learning curve is what you are going to be going on if you do decide to start playing slot machines online or for that matter on your mobile device, and to help you make sense of those two very different playing environments, I have put together plenty of guides and articles that you are more than welcome to make use of.
Some that I do feel may be of great use to you to expand your knowledge of playing slot machines are my guides on how to win on slot machines every time and how to cheat a slot machine with a magnet plus do read my article on how do you know when a slot machine will pay-out.
For those of you that fancy playing some other types of gaming machines look at my article on keno slot machines and how to play them and how to beat slot machines and also do look up what slot gamble game is the most exciting as many slots do offer such an optional bonus game feature.
Gamesys Slot Game RTP's
Now then, if you do fancy taking your chances playing Gamesys slot machines, then there are going to be plenty of them that you will enjoy placing, that is for certain, however one that should be at the top of your list of their slots to play is the Fun of the Fair slot for it comes with a pay-out percentage of 96.7%.
If you do give that slot a try and enjoy playing it then you should also enjoy playing the Wings of Paradise slot game too for that slot also comes with a high pay-out percentage of some 96.4%.
A few other slots with high pay-outs percentages are the Houdini, Queen of the Tree Folk, Tiki Island and Tiki Island Jackpot slots, all of which gave been set to return to players over the long term 96.3% of their stakes as winning pay-outs, and with a pay-out percentage set at some 96.00% there is a lot to like about both the Double Bubble and Double Bubble Jackpot slot games too.
Agatha Christie's Mystery Wilds  and the Bubbling Falls slot both have certified long term pay-out percentages of 95.9%, and as such are a couple of additional Gamesys slot machines that are certainly worth going to be worth your time and effort tracking them down and playing.
Tips, Cheats and Hacks for Playing Gamesys Slots
As long as you do stick to playing the slot machines from Gamesys that I have listed above, then based on each of their long term expected pay-out percentages you should get plenty of play time from your bankroll, and will have plenty of fun playing those slot machines too.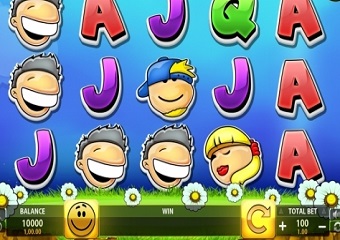 As for whether there are any additional tips for playing Gamesys slot machines, well when you do fancy playing them online or on a mobile device for real money, do look to see if there are any bonuses being offered to players at the casino site or app you are about to make use of to access those slots.
If there are bonuses up for grabs, then the best valued ones worth claiming will be those with low play through requirements, no maximum pay-out limits, and of course bonuses that are going to allow you to play the slot you want to play and for the stake levels when using bonus credits that you want to play for too.
Any casino bonuses that do limit how much you can win and then cash out and bonuses that come with high play through requirements are ones that all players should avoid claiming and making use of, so make sure that you do avoid claiming poor valued bonuses when playing Gamesys slots online.