A great deal of cash has been spent by Betsoft to ensure that every single one of their slot machines come with the most stunning of 3D graphics, and those listed in the table below offer players the very highest of payout percentages too.

Betsoft Gaming Slots RTP

So make sure those slots are the ones that you concentrate all of your real money playing efforts on, as by doing so over the long term you will get more winning pay-outs when playing them online or even on a mobile device too.
How to find the Best Betsoft RTP Slots
The one outstanding feature of Betsoft Gaming slot machines is that they are designed as 3D video slots, and as such their advanced graphics and animations coupled with their highly advanced sound effects, ensure that players are always fully enveloped and engrossed when playing them.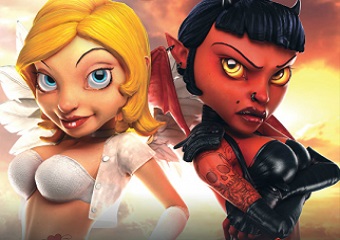 However, at the end of the day the only slot machines that you should be playing either online or on any type of mobile device, are those that have been designed to return more of your stake money as winning pay-outs over the long term.
Therefore if you do fancy getting stuck into playing the range of Betsoft Gaming designed slot machines then below I will give you an insight into just which of their many different 3D slot machines have been designed with the very highest pay-out percentages, so read on to find out just which slots they are.
There are endless questions that slot players do have, especially those that are new to playing any type and category of slot machines so make sure your read my guess and articles on topics such as which slots offer the most ways to win and how do mega-ways slots work and what's unique about single pay-line slots.
You should also try and find out what are cluster pays slots and which slots pay both ways and discover slots with the new split symbols for when you do you are always going to be able to play the very best slot machines that have their own unique features and playing structures that appeal to you the most.
Betsoft Gaming Slot RTP's
Let me give you some idea of just how high the pay-out percentages are on some Betsoft Gaming slot games, for you seriously are going to be impressed with just how high they actually are, keep in mind though that the RTP's listed below are over the long term, so they will fluctuate on any individual sessions you do have playing their slots.
The best paying game currently form Betsoft Gaming is Good Girl, Bad Girl for it has been set to return to players a whopping 97.8% of their stakes over the long term as winning pay-outs, so make sure that is a slot you give a lot of attention too.
You then have three slots, those being Gypsy Rose, Sugar Pop and Whospunit that has also been set with very high pay-out percentages and the RTP of each of those slots are 97.6%, so do add those to your list of Betsoft Gaming slots to play too.
Moving onto two other very popular slots, those being the Safari Sam and Sushi Bar slot, you will find they have been set to pay-out over the long term 97.5% of players stakes, and then you have the At the Copa which has an RTP of 97.4%, the After Night Falls with a slightly lower RTP of 97.3% and the Greedy Goblins which has a long term expected pay-out percentage of some 97.2%.
You now have plenty of slot machines to add to your list of Betsoft Gaming designed slot machines to play, however do also consider giving The Tipsy Tourist slot game a whirl one day real soon too, I say that due to the simple fact that it has been set to return to players, over the long term, a pay-out percentage of some 97.1% which is rather reasonable to say the least.
Tips, Cheats and Hacks for Playing Betsoft Gaming Slots
The only way you are going to get more play time from your slot playing bankroll is by playing he slots listed above that have much higher than average pay-out percentages, and as such do try and make sure those slot you have just discovered up above are the ones you try and play more than any others.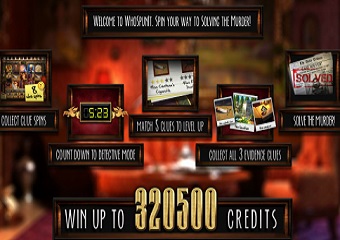 Keep in mind too that each of those slot machines will boast a main bonus game and the pay-outs that you can and will achieve when you have triggered those bonus games and play them off, can at times be more than you could ever win from the base game of the slots.
Therefore what you should be aiming to do when playing those slots is to try and trigger the bonus game as often as you possibly can do, and to have a much greater chance of doing so you should try and play off as many base game spins as is possible.
The best way to do just that is to set the games to play for low stakes as that way you should be able to get plenty of spins form your bankroll and that in turn will give you a  much greater chance of triggering those bonus games.
Bonuses are another way that savvy slot players are always going to massively increase the value of their bankroll, but only if they opt to make use of the ones that come with by far and away the fairest terms and conditions.
As for what will make one bonus offer a much more generous one than any other, well low play through requirements and no maximum cash out limitations are what does make a bonus offer worth claiming, so always read through the terms and conditions of any bonuses that you may be interested in claiming to double check whether they have been designed to give you a winning chance.
Betsoft Gaming do also have some progressive slot machines too, however the very best and most optimal time to play those potentially huge paying slot machines is when their jackpots are higher in value than the average amount they tend to get won at, so that is something else to keep in mind when you are trying to work out just which Betsoft Gaming slot machines to play online or on your mobile device.