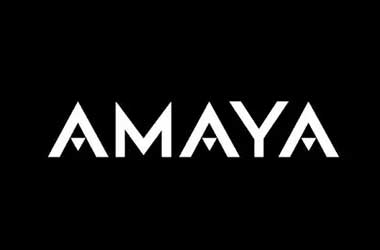 If you haven't yet given any of the Amaya Gaming slot machines that are no accessible online a try then it really is about time that you did so, and you should be aiming to play the following slots which come with the highest RTP's.
With bonus games and bonus features that can and do triggering very regularly you are sure to have plenty of fun and excitement playing those slots, and on any spin you play off, even when playing for low stake levels, you really could end up winning big too.
How to find the Best Amaya Gaming RTP Slots
I am more than convinced that when you set about playing Amaya Gaming slots you are going to have plenty of roller coaster playing sessions and remember that you can of course play plenty of demo mode versions of Amaya slots directly from this website.
However, you will of course want the very best chances of winning when playing their range of slots, so make sure you digest the information I am about to pass onto you about playing their slot games, for below you are going to discover the ones that have the very highest of pay-out percentages.
Whilst the pay-out percentage you will achieve on any one playing session will be determined by just how lucky you are playing their slots, by only ever playing the slots which do boast the very highest possible pay-out percentages, you should get plenty of play time from your bankroll over your long term play, but can of course win big on any one single spin you play off.
There are some additional articles and slot playing guides I would like to draw your attention to available on this website and they are my guide on how to cheat a slot machine with a magnet and one that answer the age old question of how do you know when a slot machine will pay-out.
Some other guides worth reading through include the one that shows you how keno slot machines and how to play and how to beat slot machines and do also take a look at my article on what slot gamble game is the most exciting and where to buy slot machines in Las Vegas too.
Amaya Gaming Slot RTP's
There are serval slot machines that Amaya Gaming have designed that have been set to return to players over the long term a pay-out percentage of a very high 97.00%, and those slots include Frogs 'n Flies, Lost Temple, Magical Grove, Serengeti Diamonds and The Great Casini.

Amaya Slots RTP

So it does go without saying that they should be the ones that you always make a beeline to play, however there are several other slots from Amaya that do boast some impressive pay-out percentages and those slots include the Chilli Gold slot which has an RTP of 96.90%, and the Wild West slot has been set with a pay-out percentage of some 96.7% and over your long term play on the Angel's Touch  slot you will get 96.5% of your stake money back as winning pay-outs, so add that slot to your list of slots to play too.
A couple of other slot machines that have been designed by Amaya Gaming that you may enjoy playing are the Aladdin's Legacy and Bars and Bells slots, both of them however come with an identical long term expected pay-out percentage of 95.00% which whilst not overly high in value should ensure you get plenty of winning spins over the long term.
Tips, Cheats and Hacks for Playing Amaya Slots
The most obvious tip I can give you for playing Amaya Gaming slot machines is to avidly stick to playing the ones listed up above that come with above average pay-out percentages, but do also keep in mind that they do launch plenty of new slot machines too regularly.
Therefore, make sure that when you do come across any of their newly launched slot machines you check their respective RTP's and if they are high enough then those slots will of course be worth playing.
As many of our featured casino sites that do offer their range of slot games have some generous bonuses on offer, many of which that come with very low play through requirements, another tip of playing Amaya Gaming slot games is to utilize the casino bonus offers that do come with the most favourable terms and conditions to increase your chances of winning.
One other valuable slot playing tip is to only ever play their progressive slot games when their respective jackpots are above the average amount they get won at, as an overdue progressive jackpot is much more likely to be won that a jackpot that is not as high as its average pay-out amount.
It is of course important that you are aware of the risk of playing any type of slot machine for real money in any playing environment, and as such set yourself some very strict gambling limits and once you have reached your set loss limit then call it a day and stop playing. But if you do win then always try and cash some or all your winnings out straight away.
If you are still undecided as to whether you are going to enjoy playing Amaya Gaming designed slot machines then as mentioned up above, you are going to be able to play them for free and at no risk directly form our website, so you can put as many of their slots through their paces as you fancy playing.
What I would advise you to do however is to look for their video slots that have some form of bonus game and/or bonus feature and play them for free until you trigger them and then see how they play off, as that way you will get a good feel for just how exciting or not those slots will be to play but in a  real money playing environment.
Those free play demo mode versions of Amaya slots we have on offer on this website do by the way have the same long term expected pay-out percentages as the real money version of those slots, so they have not been set to pay out more to play when they are being played for free so will give you  true feel for the way they will play if and when you play them for real money.