I am sure that you will have seen just how advanced some of the very latest online and mobile slot machines have become, for with there being hundreds of different slot game providers all ever eager to design slot machines players will want to make a beeline to play, those designers are packing their slot games with plenty of unique features.
It is however not only the bonus games and bonus features or even themes and playing structures that you are going to find very unique on some of the very latest slot machine releases, for many of them will come with some very unusual and unique reel symbols too.
There are plenty of slot machines for example that will have wild symbols and scatter symbols and plenty of other bonus game awarding reel symbols too, but some slots now also have a set of what are known as Colossal reel symbols too.
This guide is therefore one you should be reading through in full for it will give you an insight into just what Colossal reel symbols are and what they are going to be offering you as a player of any machine that has them attached to their reels too.
If you are unsure whether you will actually enjoy playing such slots but do not fancy risking any o your own money finding out then get stuck into playing those types of slots offering Colossal reel symbols at no risk from our website as there are a number of them now available from this site as demo mode slots.
How Colossal Reel Symbols Work
I would certain advise you to take a look at some of my other reel symbol related slot playing guides, for by doing so you will find there are no shortages of unique reel symbols that can be spun in when playing reel money slots as well as when you play any of our thousands of free play slot machines at no risk too.
Some of the most commonly available reel symbols do include scatter symbols and expanding wild symbols too, but some slot machines will be offering you a type of reel symbol that are collectively known as Colossal reel symbols, and they could help you win big, which is why many slot players are always eager to play any slots that so have them attached to their reels.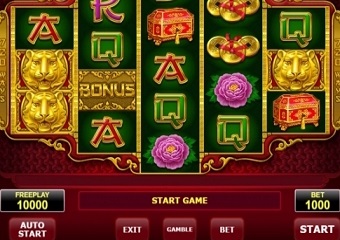 Those reel symbols are going to be much larger than standard reel symbols, for when playing most slot machines, you will obviously realise that each reel symbols tend to cover just one of the in-view reel positions on the slot games screen.
As such you will always be hoping when playing any slot machines that you end up spinning in as many matching reel symbols on any of the activated pay-lines that you have chosen to put into play, and the higher in value the symbols you do lino up the bigger and better the winning pay-outs will then become.
How a Colossal reel symbol will have been designed is that they are going to spin in and cover more than one in view reel position in the same type of matching reel symbol, therefore increasing your chances of forming any number of winning pay-lines when they have been spun in.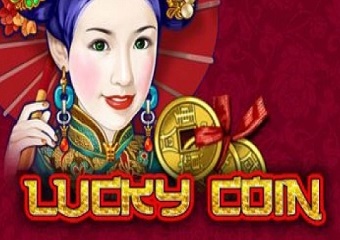 Some Colossal reel symbols are going to cover two, three or even four in view reel positions on adjoining reels, and as such they are very easy to spot when they do spin in as they are oversized reel symbols.
I should point out that whilst some slot machines and slot games that do have such reel symbols in play on their reels, could have them available on the base game, but some slots will only have such symbols coming into play when you have triggered some form of free spins bonus game.
Do look out for such slots as they are going to increase your entertainment value and your chances of winning big, but as far as just which of those slot machines that do have Colossal reel symbols are going to be the ones worth getting stuck into playing, well as always you should be looking or those slots that come with the very highest possible long term expected pay-out percentage attached to them.
As for what is an above average pay-out percentage, well any slot machines that you do come across that offer paybacks that are higher in value than 96% are certainly going to be worth getting stuck into playing as you will get more winning spins over the long term and more of your stake money back as winning pay-outs when playing those types of slot machines than you ever would playing lots with lower RTP's.
Other Unique Types of Reel Symbols
Let me now give you some idea as to what other types of reel symbols you are bound to find on the reels of any slot games you set about playing, and below as some of the most common reel symbols found attached to most slot machines.
Wild Symbols
Scatter Symbols
Bonus Symbols
Expanding Symbols
Split Reel Symbols
If you want to see how those slot machine reel symbols play and pay then how about giving some of our free play demo mode slots a whirl as you can play then on our website for free and at no risk whenever you fancy doing just that.
Resources
With some major casino operators offering online and mobile casinos these days to ensure that you are always getting the best slot playing experience make sure you play at only the most respected and trusted casino sites such as those that have been given our highest approval rating.