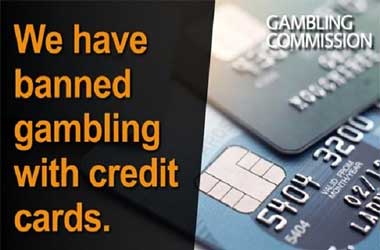 The UK Gambling Commission has recently been stepping up their efforts to ensure that all UK based gamblers get a fair deal when gambling online and have plenty of protection from gambling addiction related problems too.
Only last year they did for example ban slot games from offering players the option of buying a bonus game, as the Commission deemed those types of slot game playing structures were too high risk and could lead gamblers to play for too high a stake level when playing slot machines online.
They did also demand that betting shop operators reduced the maximum stake levels that the games available on the FOBT gaming machines that most of not all bookies have available in their betting offices.
That has led to players of those types of gaming machines no longer being able to wager £100 per game played off, but a maximum of just £2 now.
It does however now appear that in 2020 the UKGC are also going to be pushing forward some additional rules regarding not only land-based casinos, but also online and mobile casino sites and apps too.
In fact, they have just announced today that from April the 14th 2020 gamblers are no long going to be able to use any type of credit card as a way of funding any type of gambling activities, so that will be one payment method British gamblers will no longer be able to use.
The main reason as to why that ban will be in place is that the UK Gambling Commission and many gambling problem related charities too have been concerned about problem gamblers racking up huge and unserviceable debts using a credit card, and then those debts being increase in value with interest and late payment fees and charges too.
Alternative Casino Deposit Options to a Credit Card
However, all is not lost for UK based slot players and those who like taking part in any other type of gambling activities online, for there are certainly no shortages of alternative casino and gambling site deposit options available.
A debit card for example is one way that anyone over the age of 18 in the UK can top up their account balances at a casino or gambling related site.
It is also beneficial to use a debit card for it is possible for all winnings achieved when gambling online to then be paid back into the bank account linked up to that debit card.
But some people will prefer not to use a debit card as a funding source for any type of gambling site or app account, when they want to play real money slots, as some banks take a negative vie when it comes to lending decision if one of their customers has a track record of gambling online with funds held in their bank account.
Prepaid Vouchers and Web Wallets
Some other options for funding a casino site account that UK based gamblers may be interested in making use of include prepaid vouchers, such as the type that are available from PaySafeCard.
The main benefit of purchasing a prepaid voucher such as the ones available from that company is that gamblers can only ever deposit the face value of the voucher, and there is some effort required to buying them as they are sold in shops over the counter, which could put off people from overspending when using that deposit method.
Web wallets are also readily accepted and are also readily available to UK based gamblers, and some that do tend to be used the most include Neteller, PayPal and Skrill.
However one thing to always keep in mind when choosing just which deposit method to use to top up any type of gambling site account is whether you are going to have to pay any additional fees and charges, as they can and often will devalue the value of a gamblers bankroll.
Fair play to the UK Gambling Commission though, for gambling with the use of a credit card has always been something of a grey area, and one that has been quite a lot of people in the past getting into financial difficulties with too, but from mid-April it will now be an offence for any UK based gambling site operator to accept credit cards as a form of deposit option.