It can be a fun and exciting thing to do, playing slot machines, but one thing that will become very apparent to you when you do set about playing some of the much more recently launched online and mobile slot games is that many of them come jam packed full of unusual and unique reel symbols.
Whilst some players much prefer playing the most basic of slot machines such as three reel and classic slot games, it's very fair and true to say most players are now seeking the most advanced and most entertaining of slot games, and there are certainly going to be plenty of them available to you when you do set about playing slot machines online or on a mobile device.
Some slot machines that are available to such players are going to be ones which have a special type of reel symbols in play on their reels, and those reel symbols are what are known as stacked reel symbols.
Being reel symbols that are placed on he reel strips one on top of the other however that does of course mean that there will be the chance you could spin in lots of the same matching types of reel symbols on any number of reels, and it is also possible to spin in a screen full of them too.
Please read on for I will now be giving you an overview of stacked reel symbols and you will then make able to make an informed decision as to whether those types of slot machines are going to be ones that you will find appealing to play and will want to get stuck into playing when you are next in a  slot machine playing frame of mind that is.
Slots with Stacked Reel Symbols
You are bound to have plenty of fun and winning opportunities no matter which types of slot machines you do get stuck into playing, and never forget that when it comes to slot machines that you haven't come cross before there are lots of free play slots accessible on this website, so you can try out any slots you haven't seen or come across before at your leisure.
Having said that though, quite  a lot of different slot games will be offering unique features, that are some slots that have scatter symbols attached to their reels that will trigger and then launch all manner of different bonus games, many of which could award you wish some high valued winning pay-outs of course.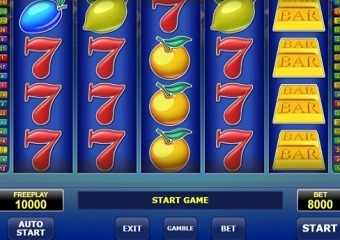 But whilst it can often be the bonus games attached to a slot machine for example a set of free spins that can be quite exciting, never lose track of the simple fact that you can and may just win big on any base game spin you play off, and will not necessarily have to trigger a slot machines bonus game to have the chance of winning big as you may just do on any base game spin instead.
I would advise you to take a good look around at the slot machines that are being offered to you at any online, mobile or even land based casino, and spend some time trying to work out just what each of them have on offer via their base games and via their bonus games too.
You will find when you do so some slot machines will have reel symbols on their reels that will be known as stacked reel symbols, and when you set about playing those slot games you do have a very good and reasonable chance of winning big when those symbols have been spun in.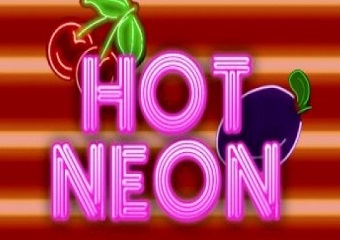 A stacked reel symbols is simply any type of reel symbols that are stacked onto the reel strips in various heights, they have been designed that way so that when players are playing off a base game spin or a bonus game spin they could spin in a set of reel symbols that then cover the in view reel positions on one or more reels.
The obvious idea of having stacked reel symbols on any slot machine is that it gives players the chance of spinning into view the same matching reel symbols on every single in view reel positions.
As soon as a player is lucky enough to do just that then they are guaranteed to have formed a winning combination on every single pay-line that they have activated and pout into play, which could of course a  huge number of them depending on just which slot game they have chosen to play.
Benefits of Playing Stacked Reel Symbol Slots
If you haven't yet made up your mind as to whether playing slot machines that have stacked reel symbols, then below are some of he main reasons as to why many other players do tend to play those slot games in large numbers.
Huge Winning Potential
Multi Line Slots
Bonus Games
Low to High Stake Slots
Very Exciting to Play
You are cordially invited to have a good look though each of our huge and ever growing number of free play slots, many of which you will find some with stacked reel symbols by the way.
Resources
With some counties of the world choosing to ban slot machines and some countries taking the opposite view and giving the green light to new casinos please do ensure that you find out whether it legal to play slot machines in your home country and where you can play them legally too.