Mazooma have some weird and wonderful slot machines and you can of course give some of their many different slots a try online for real money, however do play some Mazooma slots for free initially as that way you will get the hang of just how fun to play slots they are.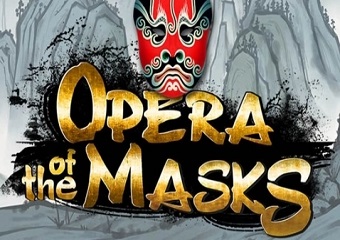 However, part and parcel of becoming a savvier slot player is of course knowing just which slots are going to give you the longest playing sessions over the long term and with that in mind please do read on for below I will be revealing to you their slots which come with the highest pay-out percentages.
Fun, entertainment and plenty of winning opportunities are what all slot players are going to be seeking out, and make no mistake about it, you are always going to find plenty of different and very unique slot machines when you play online or on a mobile device.
There is of course a lot to learn about playing slot games, and plenty of questions that you may be seeking the answers to too, such as  do all progressive slots have fixed pay-lines or which slots offer the most ways to win and even how do mega-ways slots work.
Those questions and ones such as what's unique about single pay-line slots and what are cluster pays slots and which slots pay both ways will be answered when you make use of any of my additional slot playing guides that I have put together and made live on this website.
Mazooma Slot Game RTP'S
With themes that cover everything, from sports to mythical themes and everything else in between, you are bound to find plenty of Mazooma slot machines that do appeal to you directly, and two that do have very high long term expected pay-out percentages are their Jackpot Diamonds and Wild West slots which return to players over the long term play RTP's of 97.1%.
Then you will find slot such as their Diamonds of Fortune and Jingle Jackpot slot that have payout percentage of 96.5%, and then their Shooting Stars and Shooting Stars Supernova slots may be worth playing thanks in no small part to their RTP's of 96.1%.
Some other slots worth checking out at the very least are the Haul of Hades slot that has an RTP of 96.0%, the Mighty Trident slot which comes with an expect pay-out percentage of 95.5% and a pay-out percentage of 95.20% can be found on slots such as the Cleopatra Last of the Pharaohs and Cleopatra Queen of Slots.
You are also going to find Mazooma do tend to also launch plenty of new slot machines online too, so always make a point of finding out their respective long term expected pay-out percentages long before you set about playing any of them online.
Tips, Cheats and Hacks for Playing Mazooma Slots
One thing to keep in mind about Mazooma designed and launched slot games, is that they will be designed to return one of three possible types of playing experiences, and it is therefore very important that you select the one that suits you the best.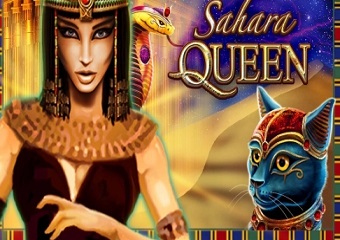 If therefore you are seeking out some long playing sessions then you will be advised to track down and get stuck into playing their low variance slots, as they will be the types of Mazooma slots that wills pin in low of lower valued winning combinations, thus allowing you to continue playing with those winnings.
The risks of busting out your bankroll will increase much more so if you witch over to playing medium or high variance slot games, but those slots do offer you the chance of winning big, which you could end up doing via their base games or their bonus games.
Staking each spin is important too, for you could soon find you have no bankroll left if you play for example high variance slot machines for too high a stake level.
One way that you could play such slots for slightly higher stakes than you normally would do, is by tracking down those casinos site that offer the range of Mazooma designed slot machines and claiming any deposit match bonuses they are offering, but those that give you at least 100% of your deposited amount as bonus credits once claimed.