Java Slots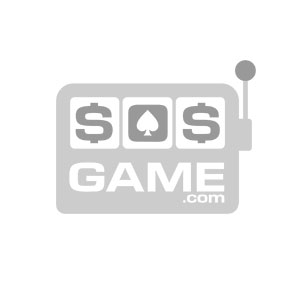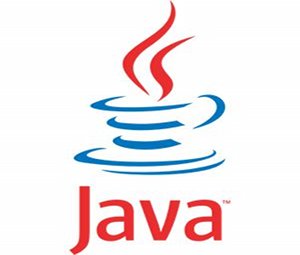 I think it is very fair to say, that not everybody has a state of the art smart phone, and if you do have one of the older styled mobile phones, and you are thinking about playing slot machines of any description on that phone, then this guide will be worth reading through.
Obviously on many of the older models of mobile phone it wasn't possible to download apps onto those devices, and as such when they were originally popular when anyone wanted to play slot games on those devices they were forced to have to download each slot they wanted to play one at a time.
The technology used to power those games was by a piece of software known as Java, and as such the only way it was possible to play slots or in fact any casino game on those older styled mobile phones was by ensuring that they had Java installed upon them.
There are of course still plenty of mobile casino sites that have Java games available, and this guide is going to be taking a look at just which Java mobile slot games have stood the test of time and are still as popular with players today as they were when they first went live.
However, if you do have any other model of mobile device whether it be a tablet device or smart phone of any type, then please do look at my individual slot games which are specific to each operating system, as by doing so you will find plenty of slots that you can play that are fully compatible with your device.
Best Java Slots
When you want plenty of thrills and spills playing any of the large number of different Java compatible slot machines, you should look for those that have been designed as video slots, and ones that do tend to offer a very exciting bonus feature too.
Those bonus features can and do take many different forms, and never be under the impression that you are not going to find a slot offering you the type o bonus game you enjoy triggering and being awarded the most, as you will certainly find plenty of such slots.
As for the slots that I have noticed many other players down tend to download and then get stuck into playing, well, below I have compiled a listing of the slots that are the current most played ones and are therefore the most popular ones.
As you will of course have the option of playing any of the following most played Java slots for free and as you can always also play them for real money if you so desire, do consider playing each of them even in the demo mode version of each game, ad that way you will see how they all play and pay.
Twin Spin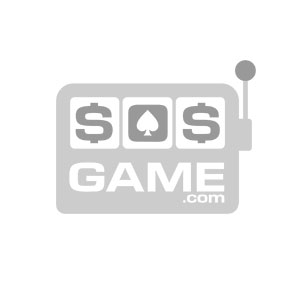 What is certainly very unique about the Twin Spin slot game is that whenever you send its five reels spinning on your mobile phone, at least two reels are selected to be matched reels once they have come to a stop, and as such the reel symbols on the number of reels that are chosen at random, which can be as many of five of them will all have the same reel symbols in the same position.
That matched reel symbol feature is the only type of bonus game or bonus feature on offer on the Java compatible Twin Spin slot, but it is an exciting slot to play even though you are never going to trigger any other type of bonus rounds!
Extra Chilli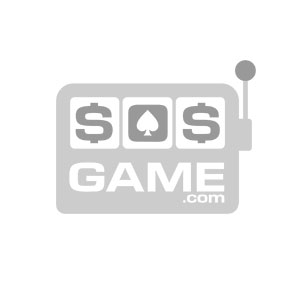 The Extra Chilli slot can at times by a very high paying Java slot, however that does of course mean that it tends to deliver to players a high variance type of playing structure and format, and there is one way that you should choose to play such slots to ensure your bankroll isn't eaten away too quickly.
That is to play this and all other high variance slots for a fairly low stake amount, for even when you do choose to set about doing so there is still the chance that you could win big, either from its base game or when its free spins bonus feature round has finally been awarded to you, so make sure that is something you do!
Temple of Nudges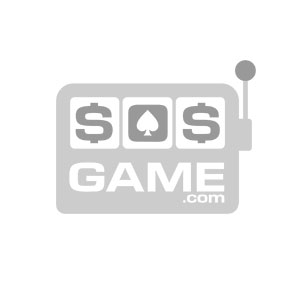 I know many slot players do tend to make a beeline to play those slot games on which something unique is going to happen and be offered to them as they are playing, and therefore I would urge you to consider getting stuck into playing the Temple of Nudges slot game.
That slot is another high variance slot but it is one that comes with a special nudge feature than can and often will allow you to form plenty of additional winning combinations, and with its unique Egyptian theme too it is a slot machine players do enjoy playing on their older styled mobile phones.
Sabaton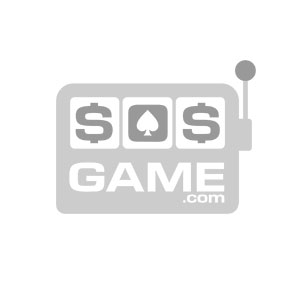 New slot games do get launched all the time, and some of those much newer slot games can prove to be hugely popular with players as soon as they get their heads around how they work and operate and one such slot that will be worth playing is the Sabaton slot.
That is a multi-denomination slot, so if you do like the look of it and fancy playing it for real money then you are going to find that you can play it for some very low stake amounts or you may prefer to give it your best shot for some much higher stake levels instead.
Pirates Plenty the Sunken Treasure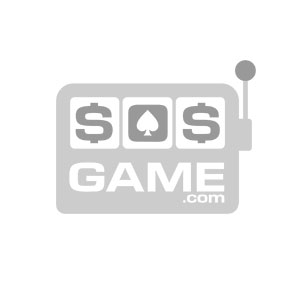 Fully themed slot games are also popular with players, and one slot that has caught the attention of many mobile slot players is the Pirate Plenty the Sunken Treasure slot, which as you may have already guessed is a slot which is built around a Pirate type of theme.
There is a huge valued jackpot up for grabs if and when you do decide to get stuck into playing that very bright and colourful looking slot game, however thanks to the way it has been designed there are also plenty of high valued winning pay-outs also on offer via its base game and also whenever you manage to trigger its main bonus feature game too, so do consider adding it to your list of Java slot games to play.
Free Java Slots Apps
The thing to keep in mind when you want to play mobile slot games on any type of mobile phone on which Java is installed is that you do not download every single game on offer, what you are faced with doing is downloading them before you want to play any of them.
But do keep in mind that the games will, be on offer to you as free play demo mode games as well as giving you the option of playing any of them for real money, and as such if you do like the look of any of them then you can also give them a test drive so to speak for free before playing the ones you did enjoy playing or real money.
As for just which casino sites offer Java compatible slot games, well I am confident that you are going to find plenty of them that do and as such feel free to checkout any of our featured casino sites and also read through our reviews, as you will also find some generous bonuses up for grabs too.
Is It Possible to Download Java Slots on iTunes and Google Play?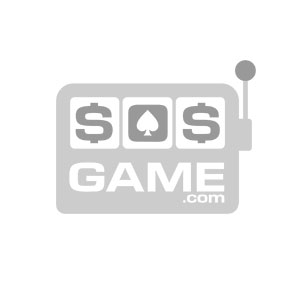 iTunes and Google Play are the sites you will need to visit if your mobile device has the iOS or Android operating system installed upon it, but if your mobile device has Java installed and is an older model of mobile phone then it will be at the casinos website where you will find out how to download the slots on offer to you.
What you will be faced with doing is giving the casino website your mobile phone number if it is a Java enabled phone, and the casino will then send you a text message containing the links to use to download their games.
Just for reference though, below I have put together a small listing of some of the best slot games that are available on iTunes and Google Play, just in case you decide to upgrade your mobile phone in the very near future.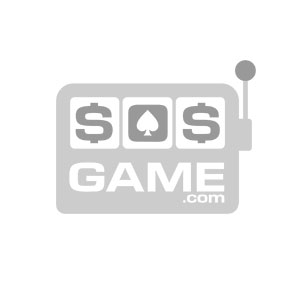 Willy Wonka Slots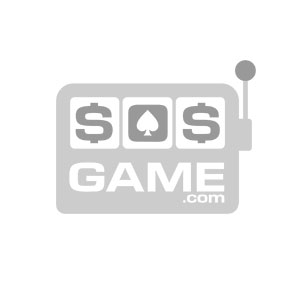 The Willy Wonka Slots app is a fun one to make use of for you are going to find plenty of different action packed and bonus game packed video slots all of which are themed around Willy Wonka and are based on the story of Charlie and the Chocolate Factory!
All Vegas Slots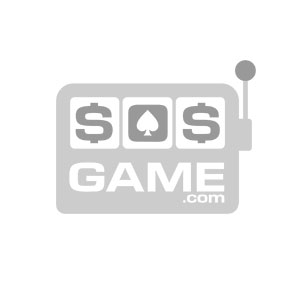 When it comes to you playing a very diverse range of different casino styled slots and some that offer by far and away the very highest of pay-out percentages, then you will need to download and install and make use of the All Vegas Slots app so make sure that is something you do.
Cash Frenzy Slots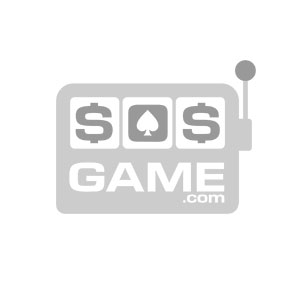 I often find myself playing on the Cash Frenzy Slots app, for it comes full of unique slot machines and slot games all of which are available to play for free or for real money and each slot does offer its own very unique set of bonus games and bonus features too.
Epic Jackpots Slots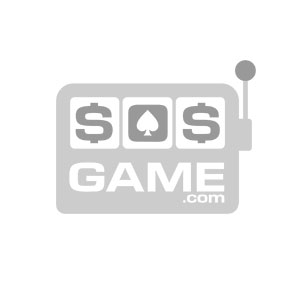 I would also advise you to take a look at the very diverse range of games that are on offer to you via the Epic Jackpot Slots app for when you do so I just know that you are going to find plenty of slot machines that you will be very eager to get stuck into playing.
Xtreme Vegas Slots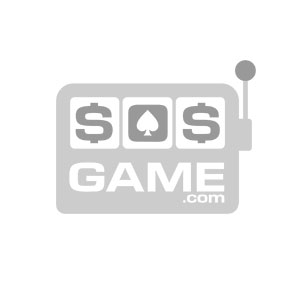 One other app that is available to both Apples and Android mobile device owners is the Extreme Vegas Slots app, and boy are you going to have hors of fun when playing any the high action slot games available upon that app.
Free Offline Java Slot Apps
The land-based slot machines that you may have come cross when paying a visit to any of the casinos in placed such as Las Vegas or Atlantic City are also going to be available to you if you have a Java enabled mobile phone.
That does of course therefore mean that you will also have the option of playing any of those popular offline and land-based slot games not only on your mobile phone for real money but also for free too.
If you are wondering just how wide and diverse the range of Java offline free play demo mode slot games are then please do look over the following slots for an example of just how many slot games will be available to you.
Lotsa Slots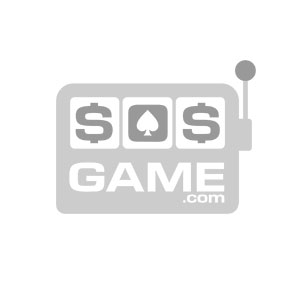 As the Lotsa Slots app name does suggest there are always going to be loads of different slot games available to you on hat app and many of them are identical or every similar to the slot machines that you may just have played when visiting a land based casino venue.
Slots Mania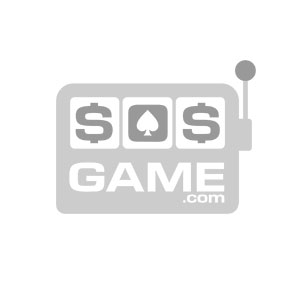 Do look over the player reviews that have been left on the Slots Mania app download page, for that way you are going to be able to see just how many other players have downloaded that app and just what each of them though of how the slot machines play and pay too.
Lucky Prince Slots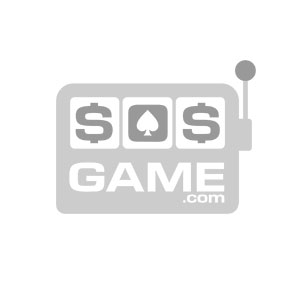 Whenever you do upgrade your older styled Java enabled mobile phone make sure that one of the slot game apps that you download, install and then make use of is the Lucky Prince Slots app as you will find plenty of brand new slot games get launched onto that app very regularly!
Free Java Slots with Bonus Rounds
Bonus game awarding Java slot machines are the types of slots that will often give you the chance of winning much more from the bonus games than you could ever win when playing off a base game spin, and as such those are without a shadow of a doubt the slot games most players are going to be very eager to get stuck into playing of course.
However, you do need to be aware that you will never know in advance whether you are going to trigger a bonus game on any Java slots playing session, and as such the art of playing such slots is to play for a stake level that will allow you to get plenty of spins out of your bankroll.
For by playing off more base game spins then you will naturally increase your chances of triggering a bonus game, but even when they do trigger you will never know whether you are going to win a huge amounts of cash or small nominal amount of cash!
That is why they do tend to be fun and exciting slots to play, and below to help you locate some slots that do offer the very best and most entertaining and potentially highest paying bonus games, I have put together a listing of the most played ones, so do try and play some if not all of them one day soon!
Fortunium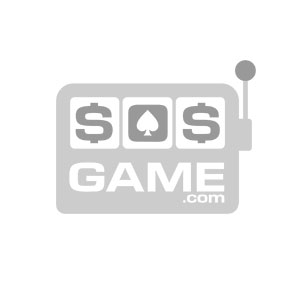 I do seem to play the Fortunium slot game quite a lot, and that is a slot that I just know that plenty of slot players are going to enjoy playing on their mobile devices, thanks in no small part to the high variance bonus feature game that could be triggered whenever they play it!
Jumanji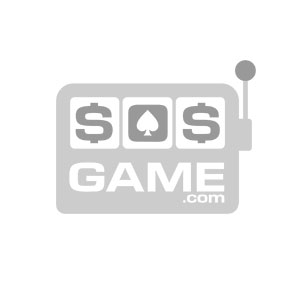 New Java slot machines do tend to be the ones that are going to give you the chance of triggering bonus games and bonus features that you will never have been awarded before, and with that in mind do look out for the recently launched and must play five video reel slot that goes by the name of the Jumanji slot.
Gonzo's Quest
It has stood the test of time, and the Gonzo's Quest slot game is one that is going to deliver to you something of a medium variance type of playing structure and format, and with it being a multi-denomination slot that you can of course play it for low to high stake levels too.
It is however as soon as the bonus round has been triggered that this slot really does come to life, so when you do come across it at any casino site you are playing at make sure that you do give it a little bit of play time!
Laser Fruit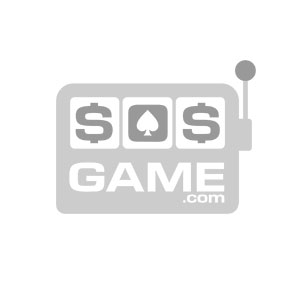 The Laser Fruit slot game is another one that comes highly recommended, and with a potentially high paying bonus game that could be triggered and awarded dot you on any base game spin you play off, it can be and is a very exciting slot game to play.
The reel symbols are all unique on that slot and it does come with some excellent and fully themed sound effects too, so do try and add it onto your every growing list of many different Java slots to get stuck into playing one day soon.
Mega Moolah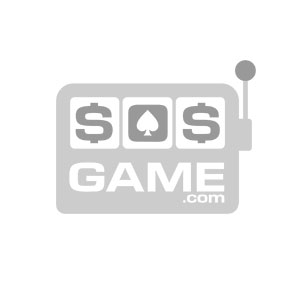 There are several different slots that have been launched that make up the series of Mega Moolah slots, and those slot games have two unique bonus games one of which is a set of free spins which are triggered by players spinning in three or more of the scatter symbols.
However, those slot games also have four progressive jackpots on offer to players too, and the way that they are won and awarded to players is by them first being randomly awarded with a wheel spinning bonus game, and once triggered players are then guaranteed of winning one of those four progressive jackpots.
The main attraction for all slot players of the Java Mega Moolah slots is that it doesn't matter what stake levels they are being played for, as both low and very high stake players do still get the chance of randomly being awarded with the progressive jackpot awarding wheel spinning bonus game!
Free Java Slot Games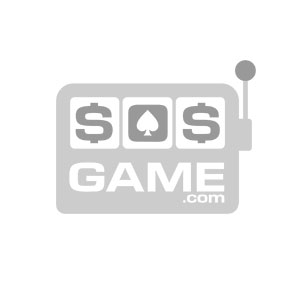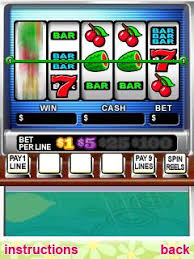 The only real way that you are ultimately going to be able to decide for yourself whether you like the way that Java slot games play and pay is by giving them some play time for free, so make sure that is something you do set aside some time to do.
Admittedly the graphics, animations and the sound effects that you are going to find attached and on offer on Java slot games are not going to be anywhere near as advanced as they are when compared to Windows, Apple or Android compatible slot games, but they will still be fun slots to play.
At the end of the day though, as long as you do make a point of only ever playing the Java slots that come with higher than average pay-out percentage, then when playing those Java slots with the very highest paybacks, you should always get your fair share of winning spins spinning in, and some much longer slot playing session too.
Best Java Slot Apps and Games to Play for Free or Real Money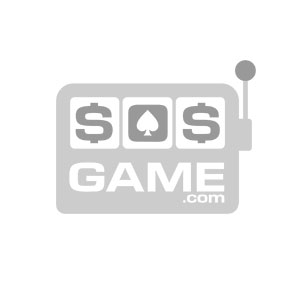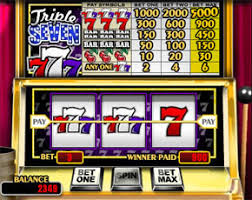 To have a fun and enjoyable time when playing slot games for real money, what you should never do is be in too much of a rush to simply start playing at the very first mobile casino site you come across, as no two mobile casinos site are going to be offering you the same type of games, service and other benefits and incentives of joining up to them.
What you will however find, is that all the casino sites, both online and mobile casinos that are reviewed and showcased throughout this website have been handpicked by our team and each of them meet or extremely high criteria for approval.
Those mobile and online casino sites you will see presented to you on his website are all fully licensed and regulated and that in turns means that they are all operated to the very highest of industry standards and will be offering you certified fair and random Java slot games too.
Do take a look over their respective websites when you get time to too, for what you will also discover is that you will have access to some very high valued welcome sign up bonuses at each of those top rated and featured mobile casinos, and they will certainly be bonuses worth claiming for sure.
As those casinos do also offer free play demo mode slots you are always going to be more than welcome to give any of the slots you do come across as much no risk play time as you fancy, and with brand new slots being launched each month too, at each of those top rated mobile casinos, you will never go short regarding the sheer number and diversity of slot games that you can get stuck into playing.
Frequently Asked Questions
Are There Lots of Java Slots?
You must keep in mind that it is the older styled mobile phones on which you can download and play java-based slot games, and as such there are not going to be as many slot machines available that use that type of technology.
However, there should be enough on offer to you that you do get an enjoyable type of gaming experience, and it will be all dependent on just which mobile casino site you choose to make use of as to just how many different slots you will find available at each of them.
Do Java Slots Take Long to Download?
Having tried out several different java slot games I am happy to let you know that they are not going to take you that long to download onto your mobile device, so in no time at all you are going to be able to play the ones that do appeal to you the most.
Keep in mind though, that you will be downloading each java slot one at a time when you want to play them so unlike the modern day mobile casino and mobile slot apps you will not be forced to have to download and install every single slot machines offered on any casino offering such games.
Which Java Slots Are the Best Ones to Play?
Whilst it is very true to say that all slot players will tend to play the slot games that appeal to them the most, there are some slots on which you do tend to get a much more exciting type of slot playing experience.
Take for example those slot games that offer more than one progressive jackpot or some form of bonus game that can be triggered as you play then, those are always the slots that many players make a beeline to play and as such may be the very best ones for you to play too.
Are Java Fruit Machines Available?
UK based slot players are going to be very well versed with a type of slot machine known as a fruit machine, and if you are a player that does enjoy playing those types of slots then there will be plenty of them available that are java-based ones.
If you haven't yet played fruit machines then be aware that they are a type of slot on which you are always going to triggered a very large and very diverse range of different bonus games and bonus features and as such they do offer the highest level of entertainment and excitement too.
How High Are Java Slots RTP's?
Much like you will find different long term expected pay-out percentages on offer on every single slot machine you get stuck into playing in any playing environment, the RTP's of java slot machines can and will vary dependent on just which ones you choose to play.
But as I always tell slot players playing anywhere and on any type of device, the onus will always be on you to pick out and play the ones that have the very highest possible pay-out percentages, so make sure that is something you make a concerted effort to do!
Do Java Slots Have Sound Effects?
I have to admit that the sound effects that you will find in use on java based slot machines are not going to be the most advanced ones that you will come across attached to any slot game you choose to play in fact they are quite basic sound effects.
But at the end of the day you will still have the chance of winning big when playing java slot machines and it will always be down to just how lucky you are when you do set about playing them as to whether you will win or not, irrespective of sound effects!
Can I Play Progressive Java Slots?
If you can think of a type of slot machine then there is no doubt in my mind that you will come across that slot machine when playing in a  java based playing environment, so never be under the impression you are not going to have a very wide and diverse range of games at your disposal.
When it comes to progressive slot machines, well there will be plenty of them available attached to single pay-line classic slots, multi-line video slots, but always make sure you play such slots in the way that will give you a chance of winning the progressive jackpots!
Are New Java Slots Available?
There are sadly not that many brand-new java-based slot machines that you are going to find being made available to you at mobile casino sites, for that type of technology is not as advanced as for example HTML5 technology which most mobile slot games now use.
Having said that though, those slot games that will be available to you when you make use of a casino site offering java based slots will be some of the most popular older styled video slots and the ones that have stood the test of time and are still popular with players.
What Do I Need to Play Java Slots?
As long as you have a mobile device that is compatible with, and has java installed upon it then you are going to be able to play any java based slot machines, and you will have the option of playing them completely free of charge or for real money too.
Just keep in mind through that when you do decide to play such slot games in a real money playing environment, then you are also going to need one of the deposit options that the casino site you are playing at accepts to allow you to fund your account with that payment method.
Can I Claim Bonuses to Play Java Slots?
There will be many different types of bonuses available to you if you do decide to start playing Java based slot machines in a real money playing environment, as opposed to playing them in a free play no risk type of way.
There will be some casino sites that offer java based slot games that will give you access to no deposit bonuses and/or free slot spins on which you get to keep any winnings achieved from such offers, and there will be plenty of casino sites offering you deposit match type bonuses to play their java slot games with too!